Why does my shoulder pop when I move my arm?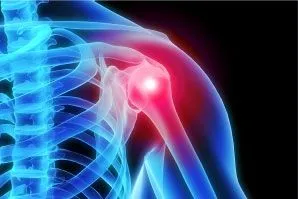 The joint on the top of your shoulder is known as the A-C joint (abbreviation). It is commonly injured in active individuals; most commonly with repetitive motion activity. The popping comes from a slight degree of shoulder instability, and if it is accompanied with pain, the problem may be more severe.
The shoulder is the most complex joint in the entire body. A physical exam is the only way to determine the severity, and then the proper treatment can be recommended. Our focus is to make certain that the shoulder is functioning well as a whole, and when the shoulder pops, there are typically misalignments in both the shoulder joints and the connecting structures. Dr. Sayer specializes in extremity care and has had excellent results with shoulder problems. If we find that your particular problem is beyond our care we will refer you to the proper specialist.