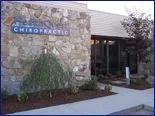 HealthQuest is happy to bill any insurance company or make cash payment arrangments
Appointments
If you would like to make an appointment, please contact our office by phone or email. We are open Monday-Thursday from 8AM to 6PM. Our office facilitates communications and emergency calls and appointments are available and welcome, especially for new patients seeking help.
Financial
HealthQuest is committed to offering affordable quality healthcare to ALL our patients. If your deductible or co-pays are high, or you have no insurance at all, we can help you establish a small payment plan. CHIROPRACTIC care is very affordable!
To this end, we accept the following forms of payment:
Health Insurance: Dr. Sayer is preferred on all PPO and group health insurance plans we are aware of. He is also a member of several "discount" plans that insurance companies use for medical benefits. Most major medical plans DO cover chiropractic care, and our staff will be happy to verify your benefits before you elect to start care.

Automobile or Personal Injury Insurance
Worker's Compensation Insurance
Medicare and MediGap/MediReplacement plans
VA/TriWest Reimbursement
ChiroHealth USA Membership
Cash: HealthQuest offers very affordable fees. We can legally offer a small time of service discount if fees are paid when the service is rendered. We do offer flexible payment arrangements.